With more than 50 artists selling their creations at our Fiber Arts Gallery, there is something here for every shopper. Artists with dedicated booths are profiled below.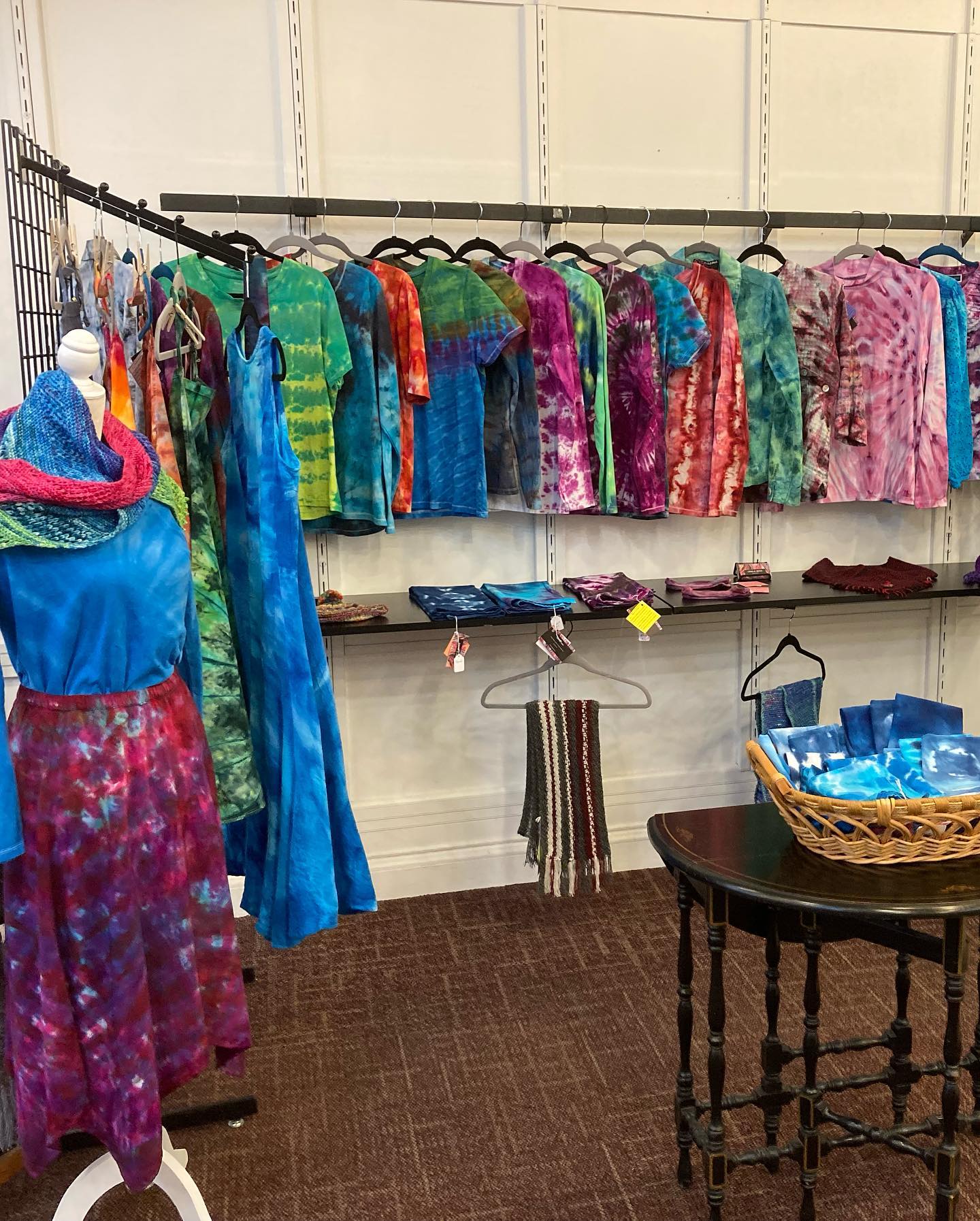 Linda Boyle
The Fiber Explorer
[email protected]
Linda is an accomplished fiber artist and was once the owner of the beloved In a Yarn Basket yarn shop in Bloomington, Indiana. She currently creates beautiful tie-dye clothing for all ages and interests.
---
Carrie Ann Biddle
Red Lion
[email protected]
Carrie is one of our most proficient and prolific spinners. Her array of hand-spun yarn is simply amazing. She also offers hand-dyed roving for those who would like to spin their own yarn.
---
Kerry Conway
Knit Comfort and Joy
[email protected]
Kerry knits beautiful hats as well as intricate lace shawls. Many are created from yarns she has purchased from local fiber artists. She also designs and knits intricate fair isle tams made from Hebridean yarn hand dyed in Scotland.
---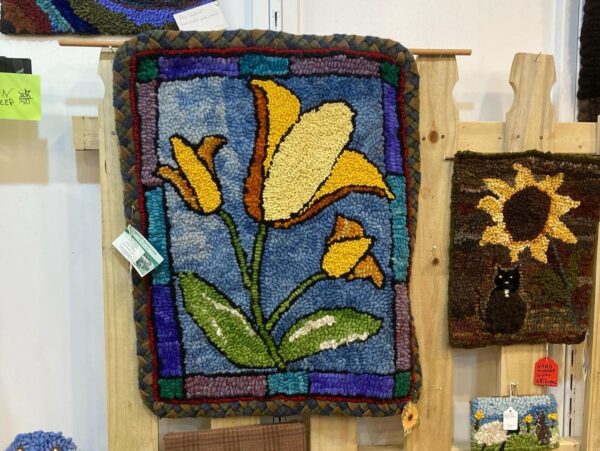 Donna Jo Copeland
Breezy Manor
[email protected]
Donna Jo is one of our very own shepherdesses, with a flock of Romney that she raises on her farm in Mooresville. She spins her wool into wonderful yarns, dyes roving with plants grown on her farm, weaves rugs on her century-old loom, and makes beautiful hooked rugs and tapestries.
---
Chris Gustin
Homestead Weaving Studio
[email protected]
Chris is an Indiana Artisan with an accomplished history in the fiber arts. In our Fiber Arts Gallery, she has her custom-made potholder loom and supplies, which use recycled sock loops to make the potholders. She also has a hand-picked selection of weaving yarn from her studio in Nashville, Indiana, where she creates her well-known recycled rugs and other delightful weaving creations.
---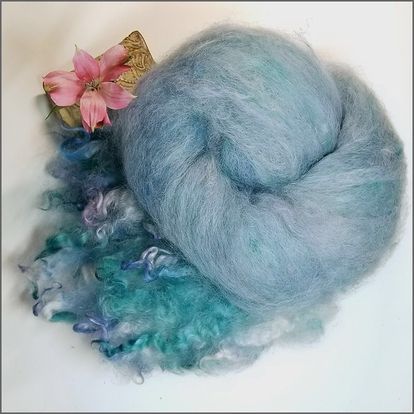 Rosemary Hart and Martha Foster
Honeybunch Workshops
[email protected]
Rosemary and Martha are experts in needle felting and wet felting. They create delightful needle felted animals and wet felted bowls and shawls. They also sell needle felting supplies, roving, locks, and hand spun yarn.
---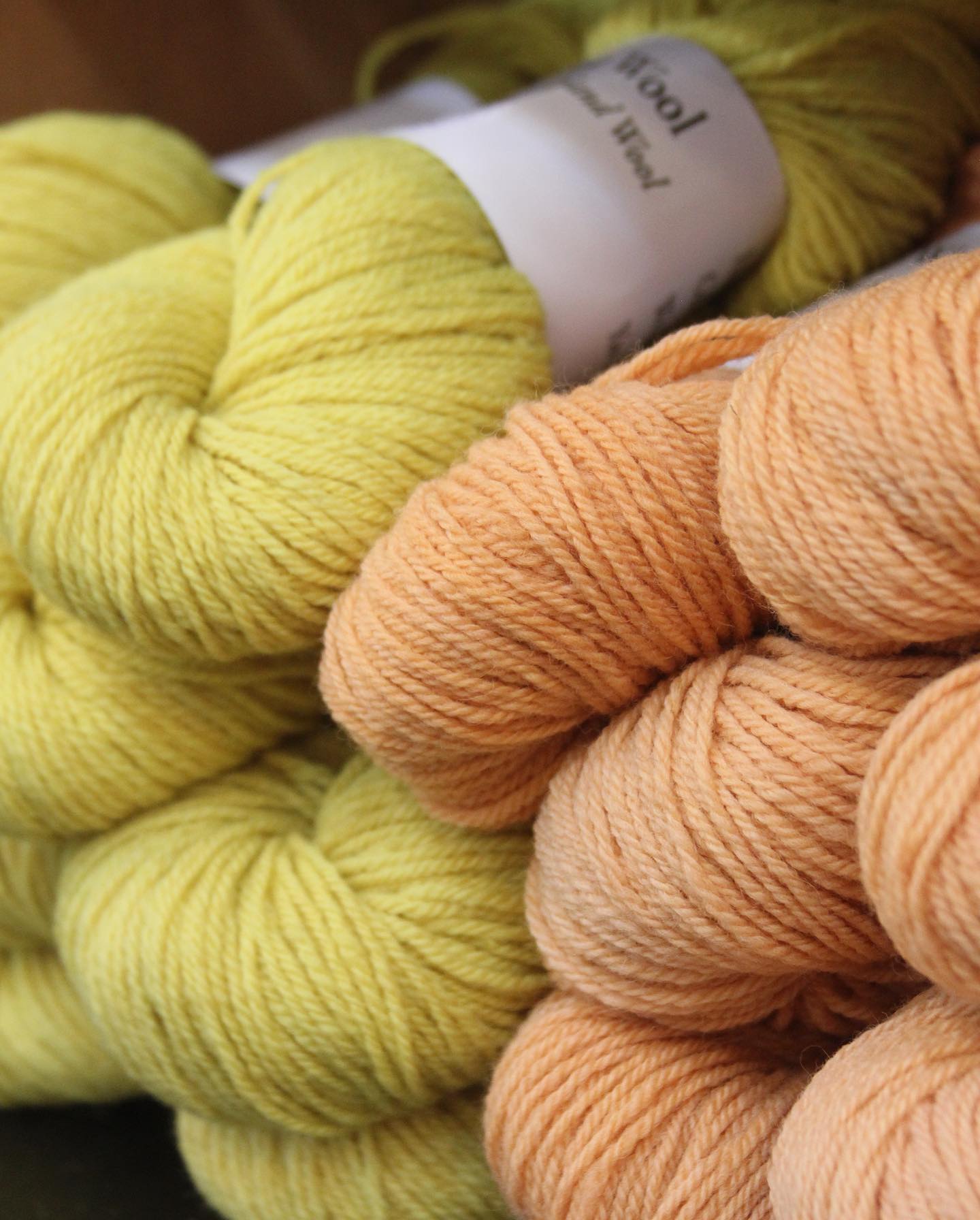 Whitney Schlegel
Marble Hill Farm
[email protected]
Whitney is our very own local shepherdess, with a flock of over 100 heritage Shetland sheep that she raises on her farm in southern Bloomington. From her sheep's fleece, she sells roving and yarn in many natural colors as well as hand-dyed yarn from natural plant dyes.
---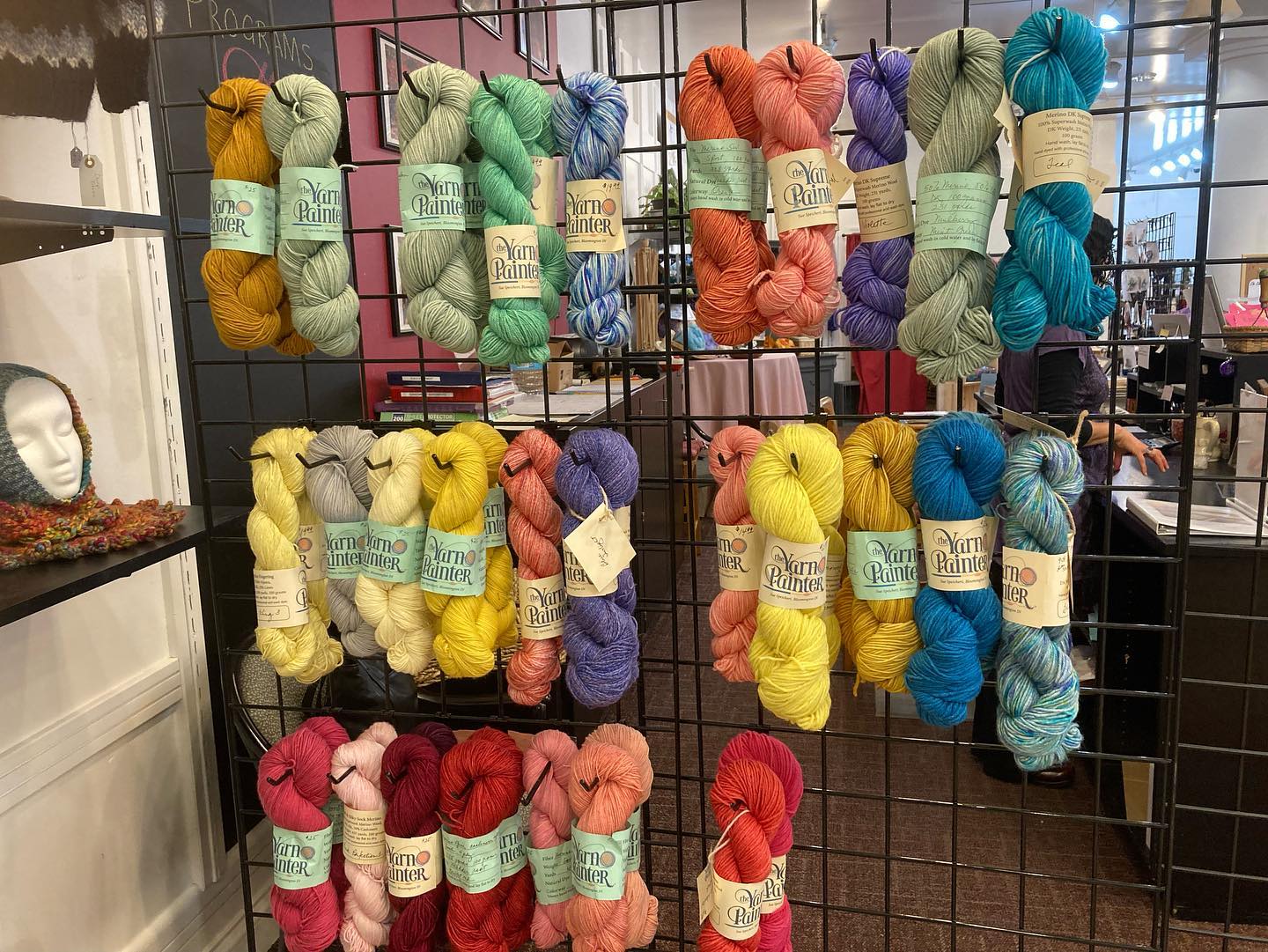 Sue Speichert
The Yarn Painter
[email protected]
Sue is a die-hard wool junkie who gets high on the fragrance of raw fleece. She loves to spin from washed fleece and roving, and offers hand-dyed yarn as well.
---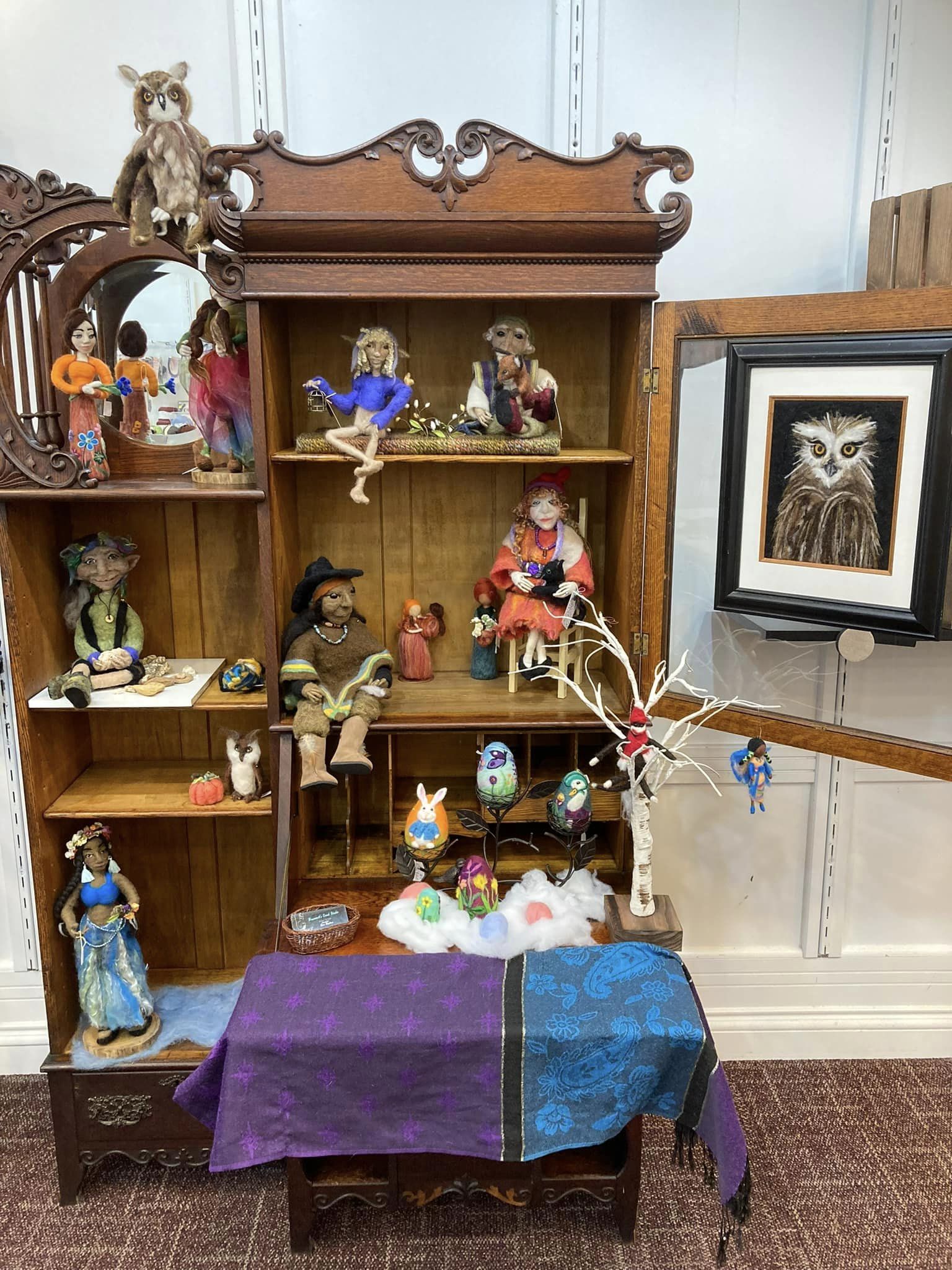 Dina Stephens
[email protected]
Dina is a devoted fiber artist specializing in needle-felting. Her one-of-a-kind felted figures are a joy to behold, whimsical and almost magical. There is always something new, unique, and wonderful to see in Dina's booth at our Fiber Arts Gallery.